Summary
"A Juggler's Tale" is an atmospheric 3D sidescroller set in a medieval puppet theater play.

The string puppet Abby flees from her captors into freedom and adventure: a world of beauty and wonder - but also danger! She finds herself in a war-torn, medieval fairytale, surrounded by ravaged, starving citizens and hunted by the relentless cut-throat, Tonda. Who can she trust? Can she avoid the traps and betrayal? Despite dangling from her threads, Abby learns that she can still influence her destiny - if only by winning over the audience.

Help Abby navigate a traumatized, yet hauntingly beautiful world. Lead her forward through riddles and around traps, evade her pursuers and find - perhaps - freedom!
Description
The storyteller and puppeteer Jack shows his audience the theater play of Abby, an imprisoned circus artiste. She escapes the circus and gets to explore a fairytale world, but after a brief moment of freedom finds herself dragged into the dangers this world has to offer: She crosses raging rivers, bandit camps and traps, always accompanied by the lyrical rhymes of Jack's story.
He talks about Abby's fears and helps her in difficult situations - while holding the strings of his puppet firmly in his ever-helpful hands.

A Juggler's Tale offers fascinating riddles and intense story moments all around the mystical puppet theatre setting. The strings are not only a visual representation of the strong connection between storyteller and puppet, they are also our main game mechanic, creating lots of unique puzzle moments.

While still in development, "A Juggler's Tale" won the BEST NEWCOMER Award at the German Videogame Award 2019 and won six out of twelve awards at Game Connection Europe 2019, which never happened before.

We want to link modern digital gaming culture with traditional, established theatre and poetry culture. Germany, our home country, can look back on centuries of fairy tales, poetry and drama. We grew up between these tales, legends and worlds - and combining these narratives with our love for story-driven games was our motivation to develop "A Juggler's Tale".
Therefore, our game is for everyone who wants to dive into a wonderful story - regardless of age, gender or gaming experience.
for fans of Little Nightmares, INSIDE or LIMBO
a short but compelling story with a surprising turn (around 2 hours of gameplay)
beautiful artstyle and an atmospheric soundtrack
a unique game setting all around string puppets
Narration Quotes
"The sun's warming beams have long since given way
to clammy slivers of the moon's monochrome rays.
The ground recedes into shadows so black
you can be sure they'll never let you back.
And the stars? Well, they're there... and create a magical mood!
But alas, I suspect Abby's fate leaves them wholly unmoved."


"Oh my! The world- my world! - shows itself from its best side!
The fields, the flowers, the horizon... cast in beautiful light!
The voices pursuing her... they slowly subdue
to wind stroking grass, cricket orchestras... sounds all so new!
The evening sky in streaks of dusk, mirroring your soul,
for the kinship of nature and wild things is devoid of control."

---
Videos
A Juggler's Tale - Announcement Trailer > YouTube

Download Announcement Trailer (.mp4)
---
Images
download all screenshots & images as .zip (3.8MB)
---
Cover Art
download all coverart images as .zip (11MB)
---
GIFs / WEBMs
download all GIFs / WEBMs as .zip (117MB)
---
Logo & Icon
download logo files as .zip (1.02 MB)
---
Company Logos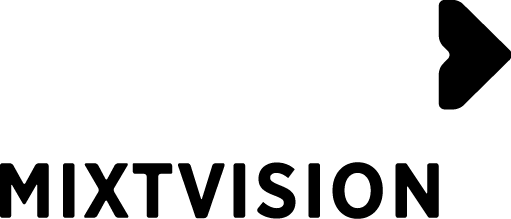 ---
Awards & Selections
Finalist Best Student Game, IGF Awards 2020 - San Francisco, March 2020
Epic MegaGrants Recipient - May 2020
Grand Award, Game Connection Europe 2019 - Paris, 29 October 2019
Best PC Game, Game Connection Europe 2019 - Paris, 29 October 2019
Best Storytelling, Game Connection Europe 2019 - Paris, 29 October 2019
Best Art, Game Connection Europe 2019 - Paris, 29 October 2019
Best upcoming Game, Game Connection Europe 2019 - Paris, 29 October 2019
Best casual Game, Game Connection Europe 2019 - Paris, 29 October 2019
Winner of German Computer Games Award 2019 in the category "Newcomer Prototype" - Berlin, Germany, 12 March 2019
Official Selection Fantoche 2019 - Baden, Switzerland, 3 September 2019
Official Selection AventureX 2019 - London, United Kingdom, 2 November 2019
---
Developer: kaleidoscube
kaleidoscube is a game studio from Southern Germany focussing on games and transmedia formats with a strong focus on atmosphere and narration.
The studio was newly founded during the team's studies at the "Filmakademie Baden-Württemberg". After working on multiple internationally awarded animated shorts and contributing to other game projects and mobile games, "A Juggler's Tale" is kaleidoscube's first own major video game.
---
Publisher: Mixtvision
Mixtvision is an award-winning cross-platform publisher based in Munich, Germany.
A dedicated team is working to publish indie games that resonate with players through moving stories and gameplay, inspire thoughts and emotions, and leave a lasting impression.
---
Team
Dominik Schön
Game Design, Gameplay Programming, Level Art
Steffen Oberle
Game Design, 3D Art, Storytelling
Enzio Probst
Game Design, Programming, Shading
Elias Kremer
Programming, Technical Artist
Sven Bergmann
Prototype Producing
Jordan Toms
Sound Design & Music
Additional:
Manuel Oswald (Additional Storytelling), David Steffen (Voice), David Maas (English Author), Thomas Conrad (Concept Art), Beate Höller (Concept Art), Lukas von Berg (Animation), Laura Schiereck (Additional Storytelling), Milena Mayer (Motion Design), Ronja Wittke (Art & Animation), Lucas Bruchhage (Simulation)
Contact
---
presskit() by Rami Ismail (Vlambeer) - also thanks to these fine folks